Electrical
First the facts:
MDJ Electrical Ltd is an NICEIC Approved Contractor since 2008, SMAS Worksafe SSIP accredited & Constructionline aproved.
We provide a full range of domestic, commercial, industrial & social housing services
We operate through Gloucestershire and much of the South West.
The facts tell it like it is: we've been in business a long time – and we're very good at what we do.
But they don't tell the whole story.
MDJ Electrical Ltd works to exemplary standards. Whether we're re-wiring a single socket, or an entire development, you'll get all the benefits of a NICEIC Approved Contractor. But you'll get more. You'll get all the benefits of our considerate, courteous service and our absolute attention to detail.
Every job receives our absolute, total commitment.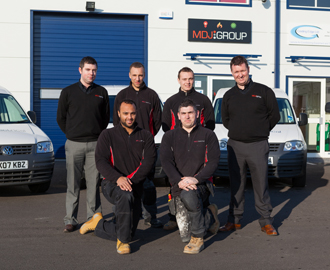 So what do we do? Here's a taster. It's not an exhaustive list. So if you need our help with a very specific electrical job, just ask.
Domestic electrical services
Re-wiring / new installation on any scale,for home owners & landlords
General maintenance from re-wiring plugs to fitting appliances and alarm systems
PAT testing
Electrical safety work and certificates
Installations and routine checks on fire and burglar alarms
Commercial & Industrial Services
Re-wiring / new installations
Full testing cycles
Planned & Reactive maintenance
Bespoke callout service
Buzz bar installtions
Distribution systems
3 phase works
Lighting - Full design service available
Low energy solutions
Social Housing
Void works
Testing
Maintenace & Repairs
Communal areas
Night storage heating - Dimplex Quantum approved suppliers & fitters
Rewire programmes
Ventilation upgrades
Consumer unit upgrades
Solar PV
In short, you know you can rely on MDJ Electrical, whatever your electrical requirement.
So what about those awards and accreditations?
Well, we've invested a lot of time in training our employees. And not just training them once, but training them on an ongoing basis. That means they're absolutely up-to-date on all aspects of electrical safety and procedures.
So it's no surprise that we've picked up awards and accreditations along the way, including:
SMAS Worksafe SSIP accreditation – reassuring you of our excellent risk-management standards
NICEIC Approved Contractor
Constructionline Approved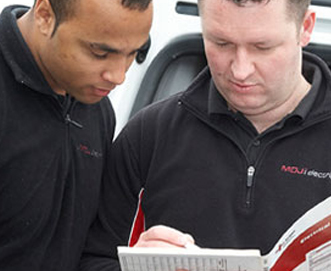 The bottom line
We've worked hard to build our reputation – our testimonials should tell you that – and we work hard making sure every single job helps us maintain that reputation.
From handling your call, expertly and efficiently, to providing a free, no-obligation quite, right through to tidying up after ourselves, we're want to make sure you'll be singing our praises too.
Reassuring isn't it? Knowing that whatever the size, scale and complexity of your electrical job, we're just a phone call away.
So, the next time you need an electrician, do make sure you choose a team that can tackle any job, and do it brilliantly. Choose us and get the job done right. Call us now on 01452 720973